What and where to eat and drink in Paris
You have a lot to choose from in Paris. The world-famous French cuisine was strongly influenced by Parisian cuisine. Why? Because here the best chefs came up with the tastiest dishes for the King of France. And also because, thanks to their location, they had no shortage of all kinds of ingredients, from seafood imported along the Seine River to local Brie cheese from the region near Paris. News from the New World and the old colonies also reached here quickly. When it comes to drinking, I'm sure everyone knows French wines. You can also find a vineyard directly in Paris on Montmartre. And now read about the most famous creations of Parisian cuisine:

Matelote d'anguille – eel in wine, this dish was invented in the 18th century.

Onion soup - cooked with white wine and served on crispy toasts sprinkled with cheese.
Croque monsieur – a crispy sandwich filled with ham and cheese, a typical snack in Parisian cafes.
In local restaurants, you can also try specialties of French cuisine such as snails, rooster on wine, Burgundy beef, frog legs or fondue. From the sweet dishes, it is worth trying traditional pancakes or perhaps crème brûlée.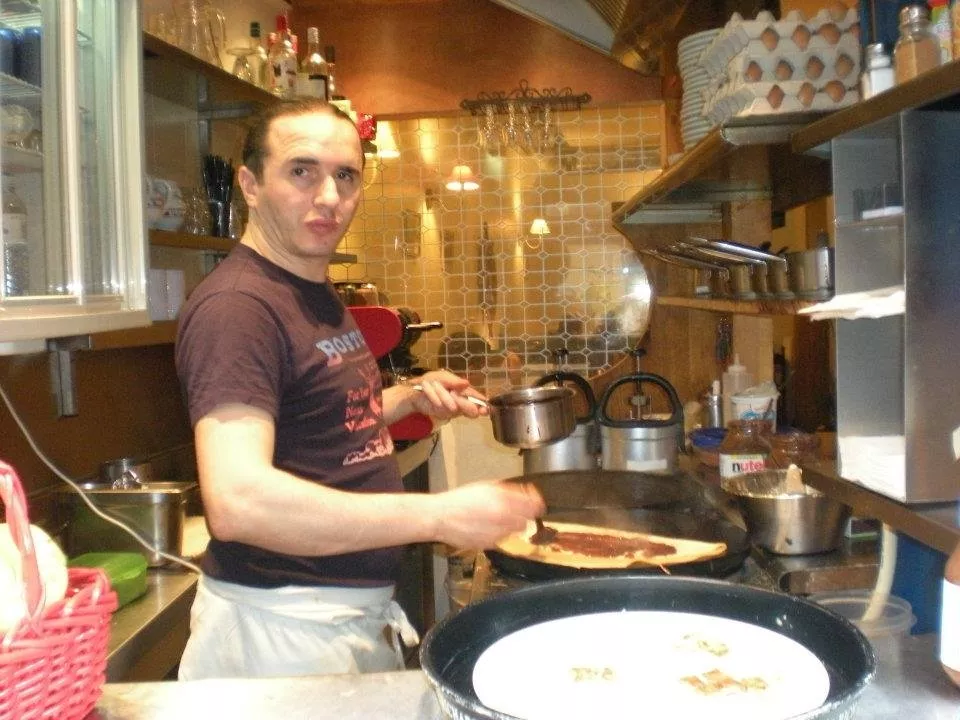 Lovers of sweets should definitely not miss a visit to the local patisserie - you can buy different types of macaroons, cakes and other sweet pastries here.
And we wouldn't be in France if we didn't taste some of the excellent local wines...
If you want to try typical French dishes and not break the bank, you can try the restaurant Le Comptoir Boutary (32 Rue Catherine De La Rochefoucauld) near the Théâtre de Paris.
If luxury appeals to you, you can reserve a seat at the famous restaurant Le Grand Véfour (17 Rue de Beaujolais).